Main Content
HP About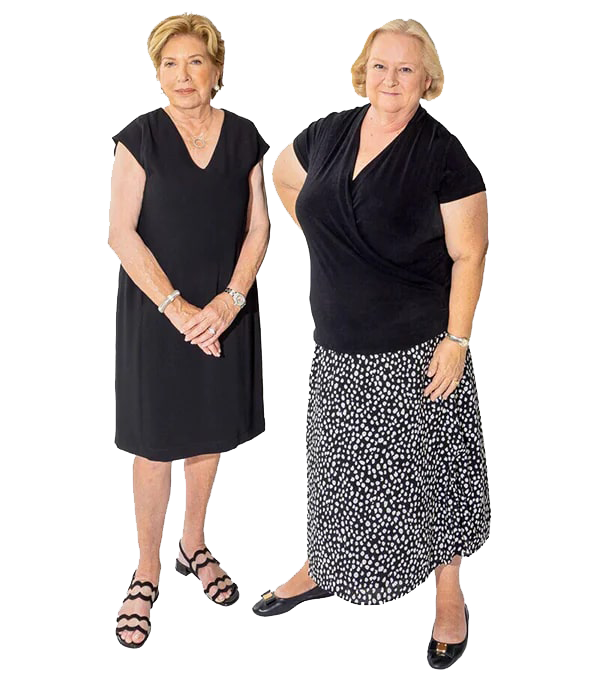 About
Jane Schwiering &
Lucy Hendricks
Jane Schwiering and Lucy Hendricks are consummate, seasoned professionals in luxury Vero Beach real estate. These Broker Associates have extensive specialized expertise with Oceanfront & Intracoastal properties, Estate Enclaves, Country Club communities, acreage, and high-end condominiums. They offer extraordinary insights into transforming a residence to facilitate a purchase or sale. Their in-depth knowledge of the Vero Beach community enables them to artfully guide buyers toward the finest properties available, including many off market or just listed…and their sellers toward how best to maximize return on investment. Skilled at building relationships and closing sales, they have a national roster of repeat clients acquired over many years. When you work with Jane and Lucy, they are there for you every step of the way, through closing and beyond.
A Vero Beach legend, Jane Schwiering co-owned and managed her own successful brokerage and has personally invested in an estate portfolio. As such, Jane understands fully how best to meet the needs of her valued clients with a seamless luxury property transaction. Her commitment to turning clients into friends aptly defines the incomparable level of personal concierge service she provides. Vero Beach has been her home for many years. She would be of immeasurable assistance in helping you with yours.
Clients love Lucy Hendricks. She takes her role as their trusted advisor to the highest level by listening carefully to their needs and objectives, insightfully advising them on market values and conditions, personally overseeing every detail of the process, and ardently negotiating their best result. Lucy has served as a Director of the Realtor's Association of Indian River County, Chairperson of the Multiple Listing Service Committee and has been named Realtor of the Year in Indian River County.
Skip to content